2023 Membership Dues

Email information to: info@woodlakeswimclub.com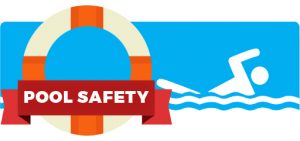 Rules and regulations are important with any organization. Safety is the paramount concern of the Board of Directors. Be careful and mindful of others. Cooperation with the rules will enhance the enjoyment of the pool and its facilities for Members and their guests! Note: The Lifeguard is only available at specific times. If there are no lifeguards on duty it is YOUR responsibility to keep your family and friends safe by watching them at all times.
Reminder: Pool Rules Regarding Children at the Club
With a lot of relatively new members we've gotten questions about the rules regarding unaccompanied children at the club. The following rules apply with regards to children at the club.
*** WHEN A LIFEGUARD IS ON DUTY, Children 12 and under must be accompanied by a member aged 16 or older for admittance to grounds. The over-16-year old must be present and supervise their pool usage. Children 13 and over may come to the pool without an adult accompanying them. [Note: This rule was updated this year by the Board and it is now the same as the city pool rule.]
*** WHEN NO LIFEGUARD IS ON DUTY no persons under the age of 18 are allowed without an adult member.  Violation of this rule will result in immediate disciplinary action including possible revocation of membership.
---
MEMBERSHIP APPROVED RULES AND BYLAWS

Every member is responsible for knowing and understanding the pool rules and bylaws. These rules and bylaws have been approved by the membership. Please review with your family and friends in attendance.
---
MEMBERSHIP FORMS
---
PARTY POLICY AND GUEST WAIVERS/FEES
Key Exchange – The key exchange happens at the beginning of each Summer (June). If you missed the key exchange please contact the pool office.