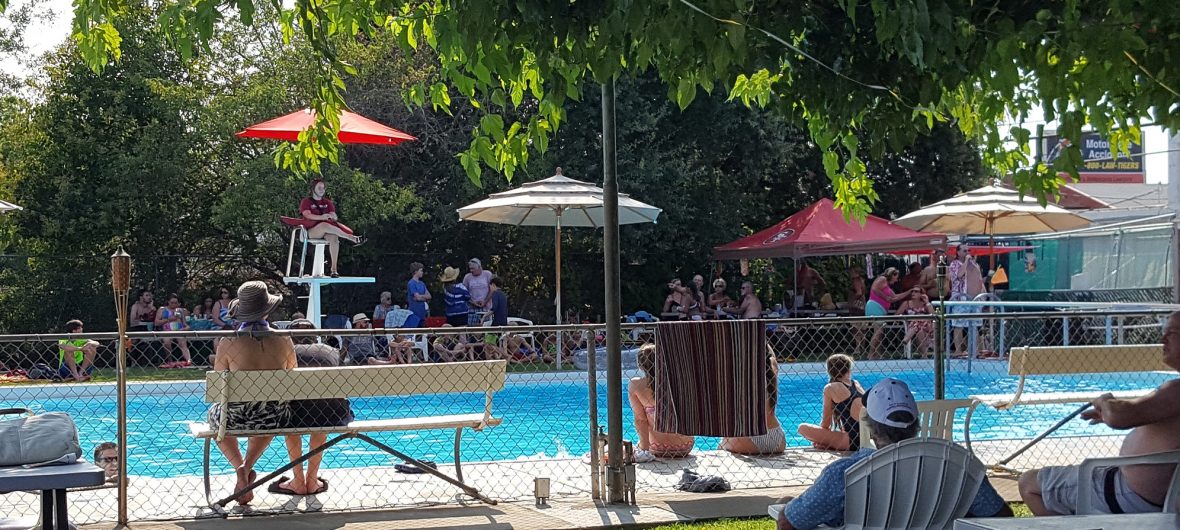 Welcome to the Historic Woodlake Swim Club!
Crystal Clear, Cold and Incredible!
---
FOR CURRENT UPDATES – See Calendar below! Join Facebook or look for emails!
---
Membership Rules and Bylaws!
Every member is responsible for knowing and understanding the pool rules and bylaws. These have been approved by the membership. Please review with your family and friends in attendance. Visit Rules and Documents for complete information!
---
Reminder: Pool Rules Regarding Children at the Club
With a lot of relatively new members we've gotten questions about the rules regarding unaccompanied children at the club. The following rules apply with regards to children at the club.
*** WHEN A LIFEGUARD IS ON DUTY, Children 12 and under must be accompanied by a member aged 16 or older for admittance to grounds. The over-16-year old must be present and supervise their pool usage. Children 13 and over may come to the pool without an adult accompanying them. [Note: This rule was updated this year by the Board and it is now the same as the city pool rule.]
*** WHEN NO LIFEGUARD IS ON DUTY no persons under the age of 18 are allowed without an adult member.  Violation of this rule will result in immediate disciplinary action including possible revocation of membership.
---
Updated WSC COVID-19 Guidance 6-15-2021

---
NO GLASS AND NO DOGS PLEASE!!!
---
24

SPRING CLEANING AND MEMBERSHIP MEETING

Spring Cleaning & Membership Meeting

Please join us on Sunday April 24, 2022 at 10am – 2pm at the swim club to help spruce up the club! We will take out the chairs, loungers, umbrellas, light painting if needed, weeding, cleaning and getting ready for the season!

THIS WILL BE YOUR LAST CHANCE to volunteer and have your HOURS go towards reducing the cost of your membership dues for 22-23 season. Please come volunteer!

The Membership Meeting will occur right after at 2pm and we can share any new information about the upcoming 2022-23 season! We will keep you posted on any business that may need membership votes.

Thank you from the Board!