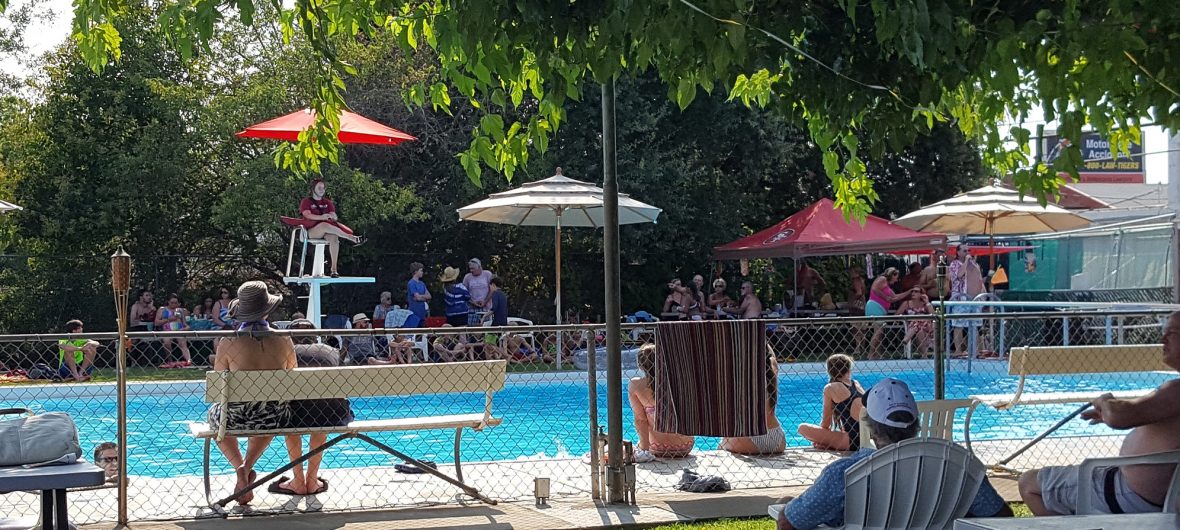 Welcome to the Historic Woodlake Swim Club!
 Crystal Clear, Cold and Incredible!
Updates
1. Membership RenewalsRenewal emails should be sent out soon to current members.  Dues for this season have increased slightly to cover the increased cost of supplies and to help us afford lifeguards.  We are still updating our guest and party policies to comply with the requirements of our new insurance.  See http://woodlakeswimclub.com/index.php/join-now/ for details and future updates.2. Planned Lifeguard HoursOur insurer requires the we have lifeguards present in order to permit guests in the Swim Club.  Our goal is to have lifeguards at least during the most popular times, Friday 4 p.m. to 8 p.m., Saturday and Sunday noon to 8 p.m.  We are planning to hire a pool manager and lifeguards as soon as we can.  If our membership is steady or grows compared to last year, we may be able to expand the lifeguard hours.3. Rules RemindersFirst and foremost, no guests are permitted at the swim club until and unless lifeguards are present.  Violating this rule could jeopardize the Swim Club's insurance, so we expect to be strict in enforcing this rule and harsh in punishing violations, including potentially terminating memberships for repeat or intentional violations. We have also already received a number of member complaints about violations of the following rules, so here are some reminders:
No dogs allowed at the swim club.
If you are the last person to leave the swim club, please replace the locks on the bathrooms and lock them.  And please lock the deadbolt on the gate.
No parking on the area of the parking lot that has lines painted across it (does it also still say "No Parking"?).  We are supposed to preserve access to the emergency gate.
4. Next Board MeetingThe Board will be meeting Thursday, June 8,  June 22  at 7:00 p.m. at the pool.  We expect to meet every two weeks thereafter, same day, time, and location.  Feel free to come ask questions or share suggestions.  We rely on members' ideas (but mostly on members putting those ideas into practice).5. Volunteers Needed!You may have noticed the pool water is not in tip top shape, despite the recent cleaning day.  That is because we need more volunteers for our cleaning crew, who add chlorine daily.  If you have two hours per week to help for the first half of the season and want to earn half off of next year's membership dues, please contact Kelly at angelhairbeauty2@gmail.com.
---
Lifeguard Jobs Available NOW! A Great Summer Employment Opportunity and the Best place to work!!!!

---

Leave No Trace!

Take all items with you!
Return toys and inner tubes to stands near diving boards!
Put chairs and loungers back in place!
Wipe your tables!
Put games back (ping pong/connect 4)
Clean out popcorn machine if used!
---
FOR CURRENT UPDATES – See Calendar below! Join Facebook or look for emails!
---
Membership Rules and Bylaws!
Every member is responsible for knowing and understanding the pool rules and bylaws. These have been approved by the membership. Please review with your family and friends in attendance. Visit Rules and Documents for complete information!
---
Reminder: Pool Rules Regarding Children at the Club
With a lot of relatively new members we've gotten questions about the rules regarding unaccompanied children at the club. The following rules apply with regards to children at the club.
*** WHEN A LIFEGUARD IS ON DUTY, Children 12 and under must be accompanied by a member aged 16 or older for admittance to grounds. The over-16-year old must be present and supervise their pool usage. Children 13 and over may come to the pool without an adult accompanying them. [Note: This rule was updated this year by the Board and it is now the same as the city pool rule.]
*** WHEN NO LIFEGUARD IS ON DUTY no persons under the age of 18 are allowed without an adult member.  Violation of this rule will result in immediate disciplinary action including possible revocation of membership.
---
NO GLASS AND NO DOGS PLEASE!!!
---